Texas Wesleyan Spends $6.2M for Energy Upgrades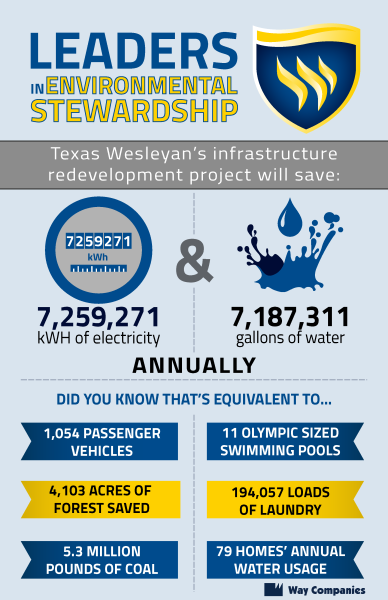 Texas Wesleyan University in Fort Worth is undergoing a campus-wide infrastructure project to reduce energy use. The $6.2 million project is self-funded and will save the university more than $12 million over the next 15 years. The upgrades are expected to also save more than 7.2 million kWh per year.
To read more visit: Energy Manager Today & Building Energy Performance Assessment News
Leave a Reply
You must be logged in to post a comment.