2015 Picinic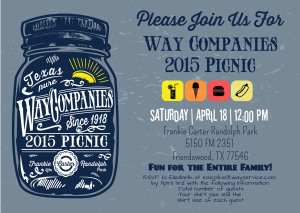 The previous night had been rainy, but luckily the sky had —for the most part—cleared up by Saturday morning. For the marketing department, the day began bright and early. Frankie Carter Randolph Park was waiting to be transformed into the picnic destination of the century.
As caterers began to fill the park up with the smell of hot dogs and burgers on the grill, the marketing department prepared the pavilion for Way employees. Way provided a family-friendly atmosphere. A candy bar, a face painting station, and an ice cream truck dotted the pavilion as well as fun games for all ages.
The adults enjoyed plenty of ice cold beer and margaritas. There was also activities that the entire family could enjoy— a potato sack race, tug-o-war, and volleyball. A Yeti Cooler, provided by the people of Ice Design Center, was raffled at the end of the picnic. All in all, the event was a success and employees enjoyed the rest of their day with full bellies and good memories of the 2015 Way Picnic.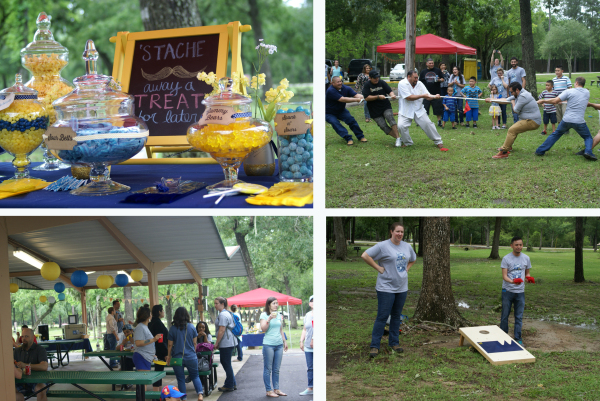 Leave a Reply
You must be logged in to post a comment.