Give Thanks. Give Food.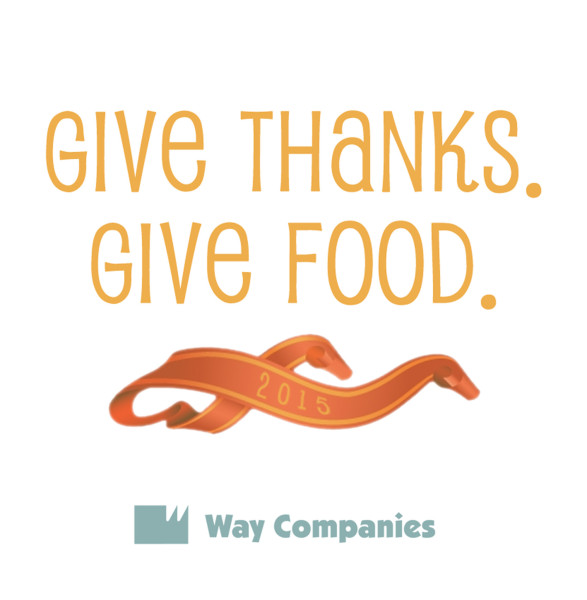 During a span of two weeks, ending on November 20th, employees of the Way Companies held a food drive that benefited four regional food banks. These food banks included Capital Area Food Bank of Texas, Houston Food Bank, San Antonio Food Bank, and Southeast Texas Food Bank.
Each employee generously donated canned goods, whole grains, and juices to help feed the less fortunate residents in our communities. It is with great delight that we announce that each of our offices went beyond the call of action to fill several food bins. Our San Antonio and Austin locations managed to contribute a combined 238 pounds of food!
Way Companies is committed to bettering the community and we look forward to topping this year's accomplishment with next year's food drive!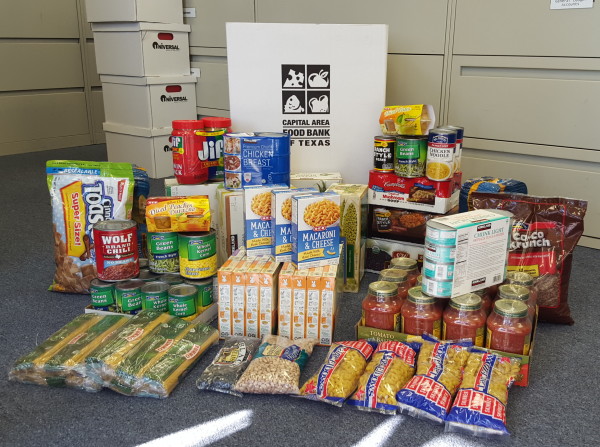 Leave a Reply
You must be logged in to post a comment.