Way supports PACE passage in Houston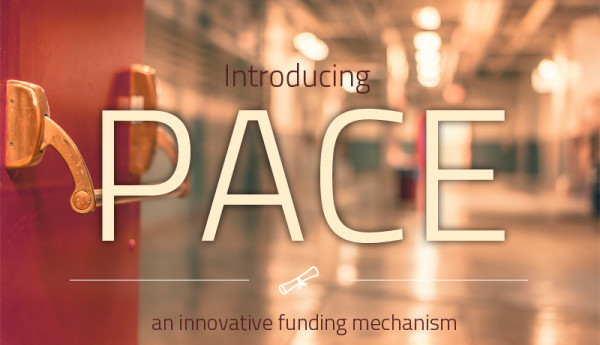 Almost as soon as Texas Senate Bill 385 was introduced, The Way Companies became a supporter. The Texas Property Assessed Clean Energy (PACE) Act was passed in 2013 with bipartisan support. The PACE Act gives local governments the authority to enact programs that will enable commercial and industrial property owners to obtain long-term, low-cost financing for water conservation and energy efficiency upgrades
When the budget is tight, it's hard to even think about upgrading your infrastructure. Even the prospect of lower utility bills and increased savings can't offset the amount of funds you'd need to begin an infrastructure upgrade. PACE programs offer a solution by effectively removing one of the most common barriers to infrastructure upgrades—up-front capital.  PACE financing is secured through assessment liens voluntarily imposed on the property and repaid through annual assessments. The Way Companies saw the potential of SB385 to help facilities across Texas and immediately sought ways to ensure its passage.
We became a Silver member of Keeping PACE in Texas (KPT)—a 501(c) non-profit business organization created to promote PACE. By June of 2013, the bill had passed both houses of the legislature and on the 14th of June the Governor signed it into law. However, the real work for KPT and Way Companies began soon afterwards. Our company knew that adopting a PACE program should be easy, and it is with this mission in mind that two Way employees participated in KPT's working groups.
Kenny Milne, legal counsel for the Way, became a member of two KPT working groups charged with the design and underwriting standards of a toolkit that would allow local governments to quickly and efficiently implement a PACE program. The single document toolkit—coined PACE in a Box—compiles all the necessary steps, design elements, and documents. Calley Pace, Marketing & Sales Manager for Way, chaired the Education, Marketing and Training working group for KPT.
Once published, the next step was to inform local governments and municipalities of the program.  Calley Pace and David Cooper, Vice President of the Way Companies, presented to city councils and Economic Development managers throughout the State of Texas. Armed only with the benefits PACE could bring to a community, they educated government officials on how a PACE program had the potential to create jobs, allow property owners to upgrade their infrastructure, and stimulate their local economy. As a result, Travis County became the first county in Texas to create a PACE program.
Subsequently, David Cooper spoke to key members of the Houston City Council, including a private meeting with City Council Member Jack Christie.  Soon after, Houston lived up to its nickname of the 'energy city,' and became the first city in Texas to start a PACE program. We know that this is only the beginning and Way Companies remains dedicated to educating the public on PACE.
Tags: Houston, PACE. Blog
Leave a Reply
You must be logged in to post a comment.