Way Companies at SWLA Business Expo.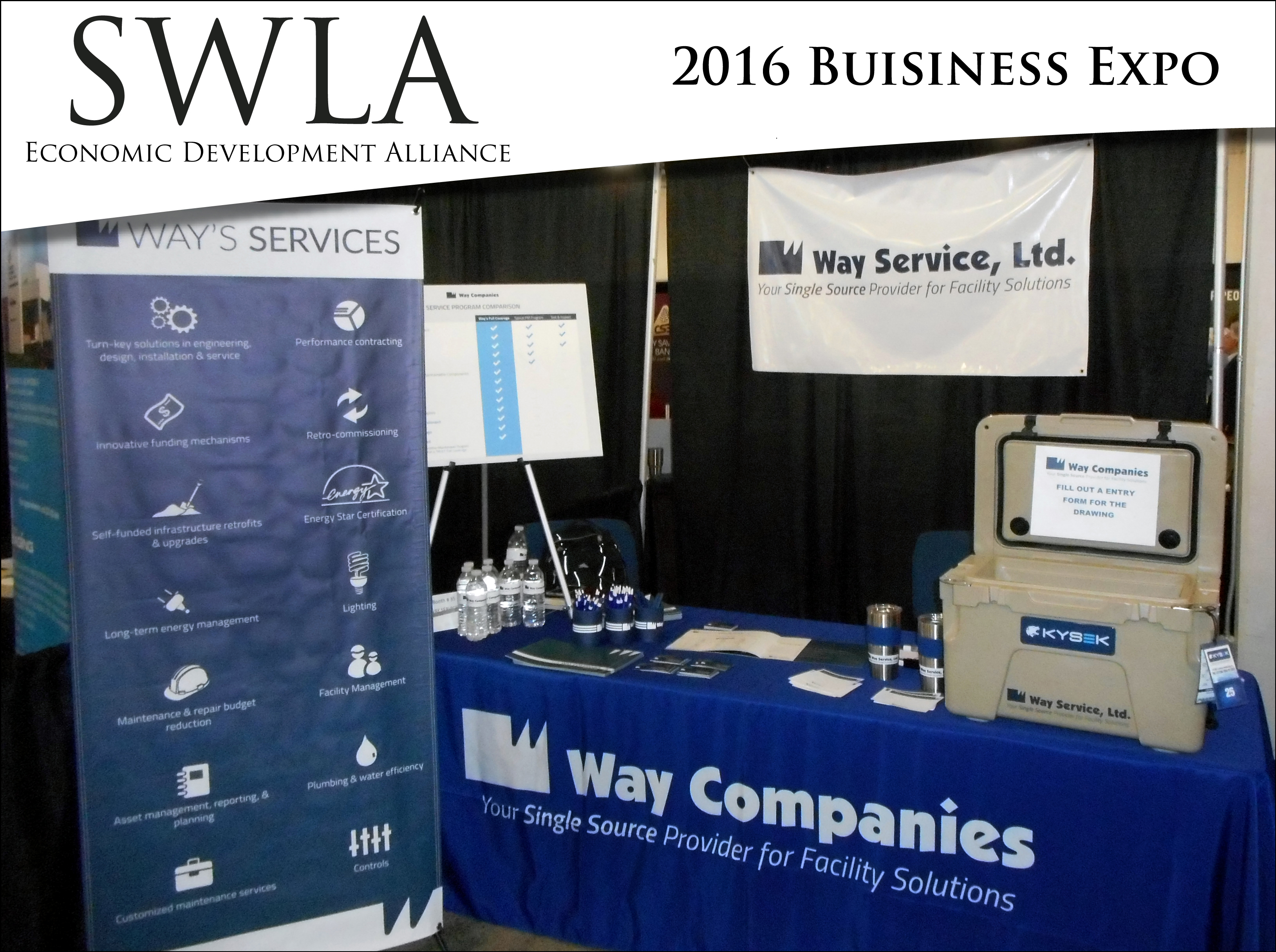 Way Companies attends SWLA Business Exposition
Way Companies representative, Dennis Arsement, recently joined one of the most active chambers of commerce in Louisiana— the Southwest Louisiana Economic Development Alliance (SWLA). The chamber is located in Lake Charles, LA and is comprised of over 1,500 businesses contacts.  SWLA describes itself as "a group of businesses that have banded together to solve problems that a single business could not solve on its own.1" Rising energy bills and tight budgets, for example, can cause a business to think they cannot invest in facility upgrades.
The SWLA Business exposition was  the perfect place for the Way Companies to inform property owners about the benefits of infrastructure renewal projects. Investment in HVAC and lighting services lowers a property's utility bills and decreases maintenance and operational costs. Way Companies is proud to have been a participant of the SWLA business exposition. We would also like to congratulate those raffle winners who won Way Service branded and Louisiana manufactured KYSEK ice chests and tumblers. We are excited to see you next year!
Leave a Reply
You must be logged in to post a comment.