Home
»
Way helps

Healthcare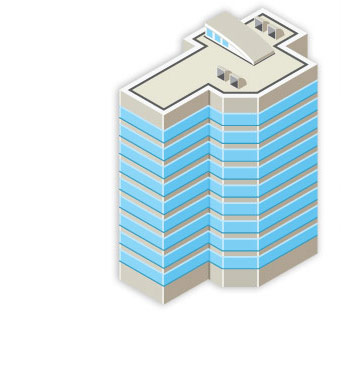 Healthcare
A group of hospital executives gathered to discuss trends in the healthcare industry. The items listed below are the unanimous trends, both the constant and the changing:
¾ of the CEOs voiced  financial challenges as their number one concern
Constantly new technologies
Client comfort/control essential
Require uninterrupted supply of energy
Old mechanical systems
High utility bills
Operates 24 hours a day, 365 days a year
High-performing (Green) facilities can be leveraged in the competitive medical environment
Little to no capital
Many healthcare facilities need Way's building excellence to achieve their desired needs, whether it is a lowered consumption of resources, longer equipment life, improved maintenance, or repairing the infrastructure of the facility. Heating, cooling and lighting make up 75 percent of hospitals' total energy costs, which greatly contribute to the $8.8 billion that healthcare organizations spend on energy each year. Fortunately, Energy Star estimates that every $1 a nonprofit healthcare organization saves on energy has the equivalent impact on the operating margin as increasing revenues by $20.