Services
By working with customers on an individualized basis, Way can reduce your owning and operating costs while simultaneously improving working conditions, upgrading infrastructure and protecting the environment. Our highly trained staff of professional engineers and certified technicians can provide a broad spectrum of solutions based on a number of services.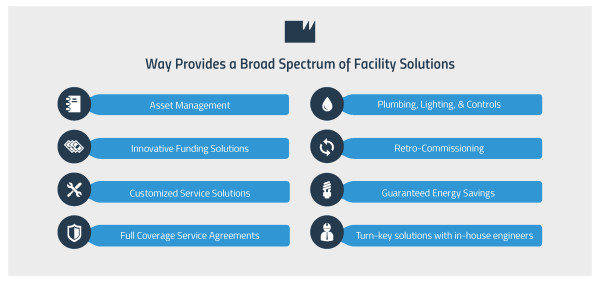 Energy savings and efficiency will lower your environmental impact, reduce your overall carbon footprint and redirect current spending back into your facility.
Building excellence to Way means a safe and efficient facility that performs as intended to meet your needs ; building excellence for you means worry-free performance so you to focus on your core business.