Services: Lighting

Way can survey your present lighting needs and costs and determine the level of savings available to you. For most commercial buildings, lighting makes up 35 percent of the total utility costs.
Lighting provides significant benefits, including:
Tax rebates, such as EPACT 2005
Environmental Benefits, immediately reducing your carbon footprint
Financial Paybacks, providing dramatic savings in electricity and maintenance, generating positive cash flow
Productive employees, working in proper light levels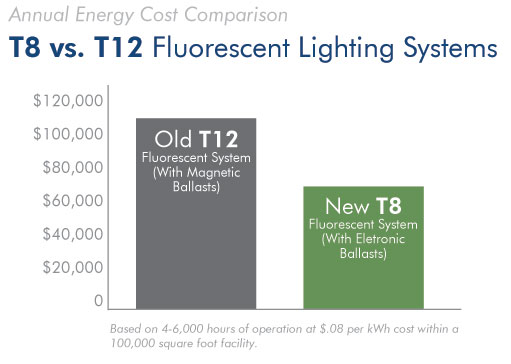 Additionally, LED lighting is increasing in popularity due to its energy efficiency, infrequent maintenance and longevity.
Benefits include:
90% more efficient than standard bulbs
50% more efficient than fluorescents
Low heat output reduces cooling loads
No more costly & frequent maintenance
No ballasts required
50,000+ hours of operation
Instant on/off