Posts Tagged 'SECorps'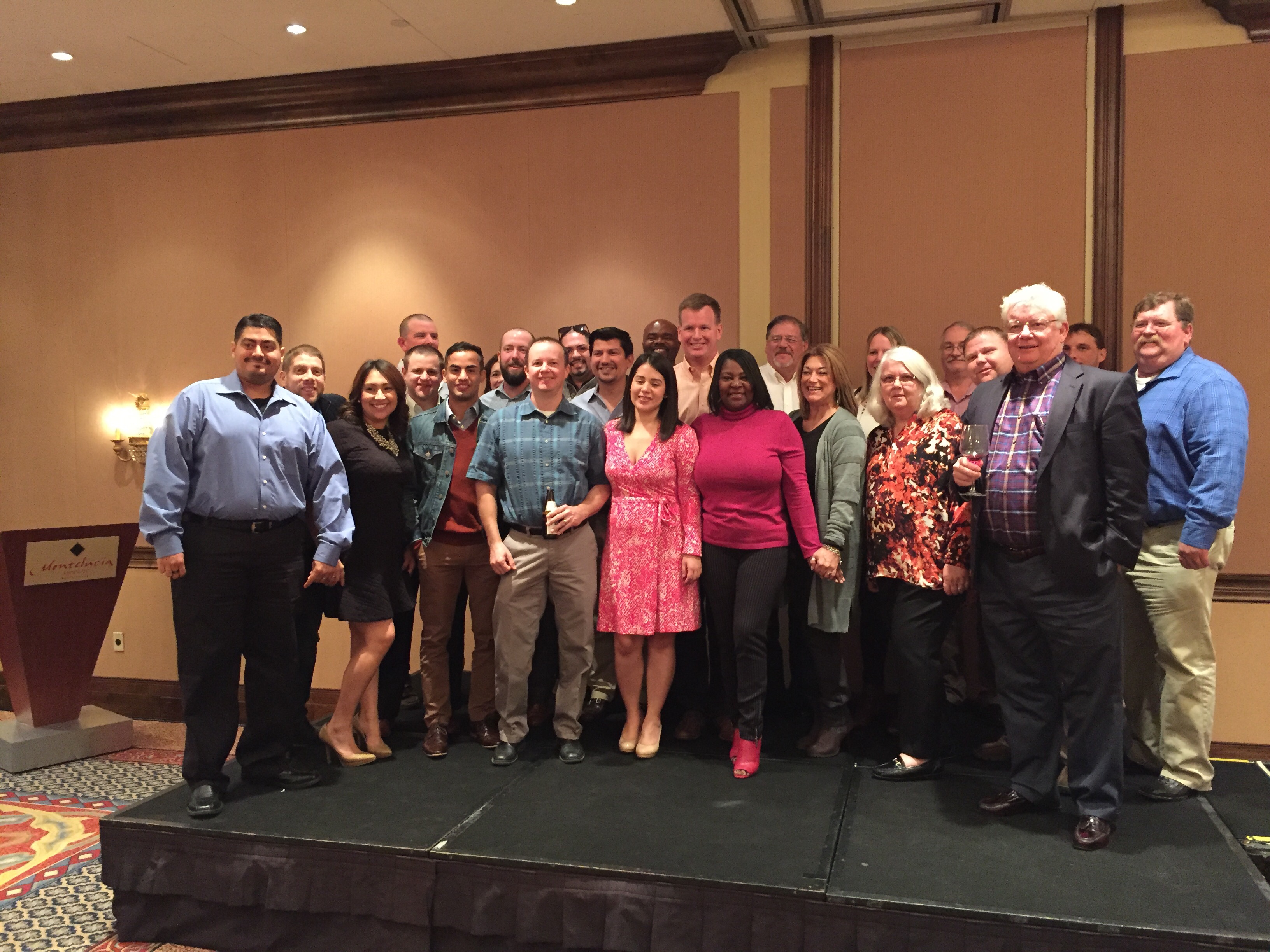 Today, our employees return from a three-day conference hosted by SECorps in Scottsdale, Arizona. It's just one of the many ways that Way Cos. invests in education and training for our staff. The topic of the conference was emotional intelligence, and representatives from Management, Sales, Marketing, and Administration were all represented. The importance of this type of training cannot be understated. Emotional intelligence is an integral facet of customer service, and as a service company, we strive to give our customers the best experience. Our employees are not only excited to be back but also excited to implement the new skills learned at the conference.

Way employees are back from attending the 2013 Building on Strengths Seminars (BOSS) in Clearwater Beach, Florida. The two day annual event is hosted by the Service Excellence Corps, or SECorps, and provides a unique opportunity to interact with other top performers in sales, operations, administration, customer service and management.
Employees get the opportunity to pick the brains of executives in similar companies and fields from around the nation.
"It was great to network with other companies and find out what they were doing, and how they were doing it," said Lindsey Graham, Marketing Design Assistant.
Sharing information and networking is priceless among Way staff, and it's one of the main reasons Way Companies is proud to be a part of such an interactive learning experience.
"Since joining the company, a little over a year ago, I have learned how beneficial SECorps is to the development of our company's employees. Taking part in the sales workshop has helped me better understand the correlation between our sales team and the marketing team. We are able to develop unique marketing strategies that work for our industry," said Jennifer Hinojosa, Marketing and Training Manager. "The most beneficial aspect of BOSS is being able to come together with our peers from around the country and learn what new things are working."
The company considers BOSS a forum to learn the best business practices in North America, and as an investment to develop personal growth in each employee. The proof is in the pudding, when it comes to the relationships Way maintains with its customers. Employees are able to apply the knowledge and tools they learned at BOSS to create a complete customer-service experience.